Starbucks Downtown Omaha
LOCATED IN THE HEART OF THE Omaha CAPITOL DISTRICT
Get your caffeine fix before your meetings or relax and lounge with Starbucks' signature roasts, light bites, and complimentary Wi-Fi. Stop by and enjoy a full service Starbucks, located on the Plaza level of the hotel in downtown Omaha, right across from the CHI Health Center Omaha.

Hours
5 AM - 5 PM Daily

GET DIRECTIONS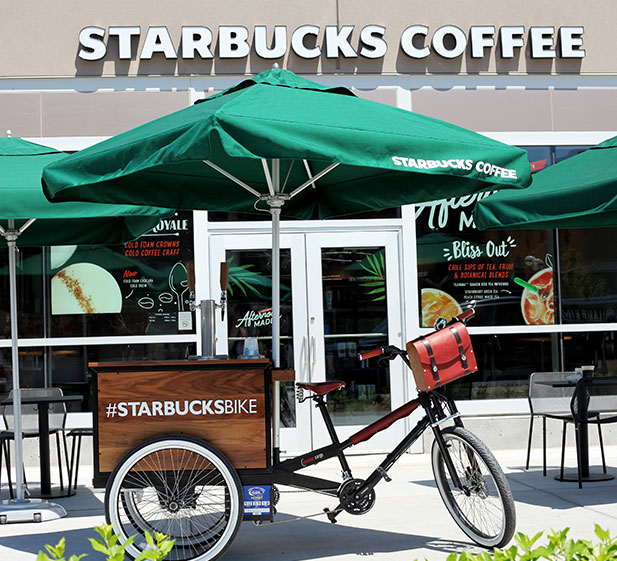 Starbucks Nitro Cold Brew
Introducing The First Starbucks Nitro Cold Brew Bike In The Midwest
Nitrogren-infused cold brew on tap - on the street, in the plaza, or maybe even at your workplace. Come visit us to try Starbucks' newest take on its signature Cold Brew, now infused with nitrogen for a smooth, creamy texture. It's cold right out of the tap and served unsweetened without ice, making it just 5 calories with 0 grams of sugar. Enjoy coffee in dowtown Omaha and follow @StarbucksOmaha on Instagram to stay up-to-date on where the bike will be throughout the week!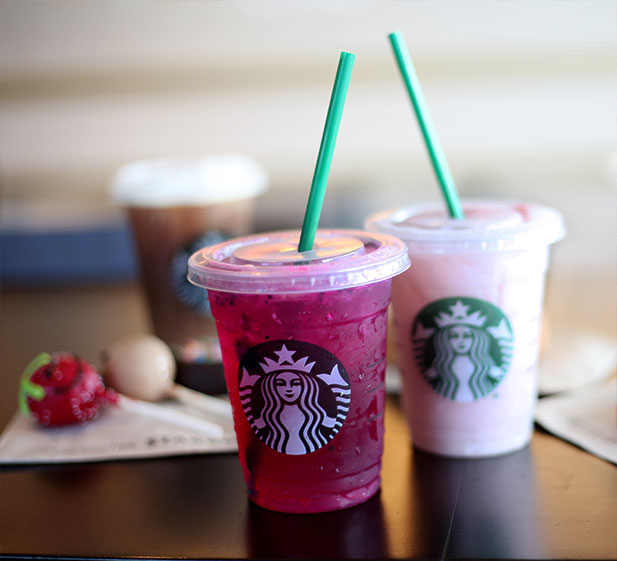 Starbucks Mission - "With Our Partners, Our Coffee And Our Customers At Our Core, We Live These Values..."
Creating a culture of warmth and belonging, where everyone is welcome. Acting with courage, challenging the status quo and finding new ways to grow our company and each other. Being present, connecting with transparency, dignity and respect. Delivering our very best in all we do, holding ourselves accountable for results. - Starbucks Brand Mission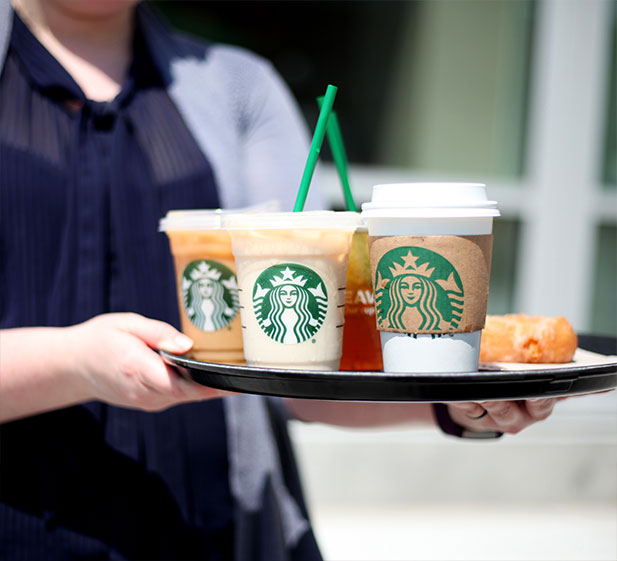 Bringing People Together - Dedicated Baristas And Exceptional Service
Stop in for coffee in downtown Omaha and meet the enthusiastic baristas serving up your drink of choice every morning with a smiling face. Not sure what you feel like having today? Don't worry, they will suggest new, yummy drinks and assure you will leave with a new favorite caffinated concoction.