Bars Downtown Omaha - BURDOCK + BITTERS
For not being a whiskey bar, we do whiskey well.
Connect, meet, and unwind with expertly curated whiskey flights and handcrafted cocktails in Burdock + Bitters, one of the best bars in Omaha. The atmosphere at our cocktail bar is unique compared to other hotels in Omaha, and varies depending on the time of day. Allow our whiskey experts to take over pouring crafted cocktails at night. Unwind, dine, and savor the downtown Omaha nightlife.

Contact us at (531) 444-4049

Current Hours:

B A R S E R V I C E
11 am - 12 am

D I N E - I N
C A R R Y - O U T
11 am - 2 pm (Daily) // Lunch Service
2 pm - 5 pm (Daily) // Mid-Day Snacks
5 pm - 10 pm (Daily) // Dinner Service

I N - R O O M D I N I N G
6 am - 11 am (Daily) // Breakfast Service
11 am - 11 pm (Daily) // All Day Eats & Drinks

Delivery to The Capitol District Plaza and to hotel rooms is also available.
Please reach out directly for the most up-to-date information and hours of operation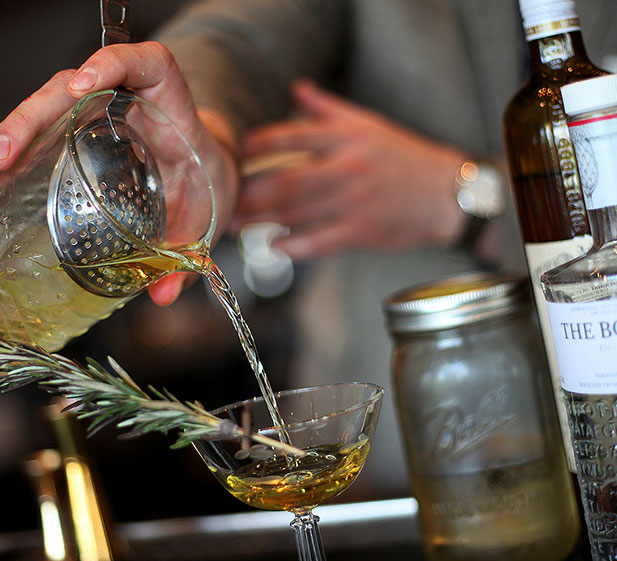 Hand Crafted Cocktails
If you're looking for some of the best craft cocktails that Omaha has to offer, look no further. At Burdock + Bitters, only the finest spirits and the freshest ingredients are used to cultivate cocktails. Pick the brain of one of the talented mixologists and we can guarantee you will experience something you love. From whiskey to wine, Burdock + Bitters offers gorgeous, potent, and dangerously delightful creations. You're in for quite a treat.


"EXCELLENT COCKTAILS WITH KNOWLEDGABLE BARTENDERS. I'LL BECOME A REGULAR HERE." - TRAVIS M.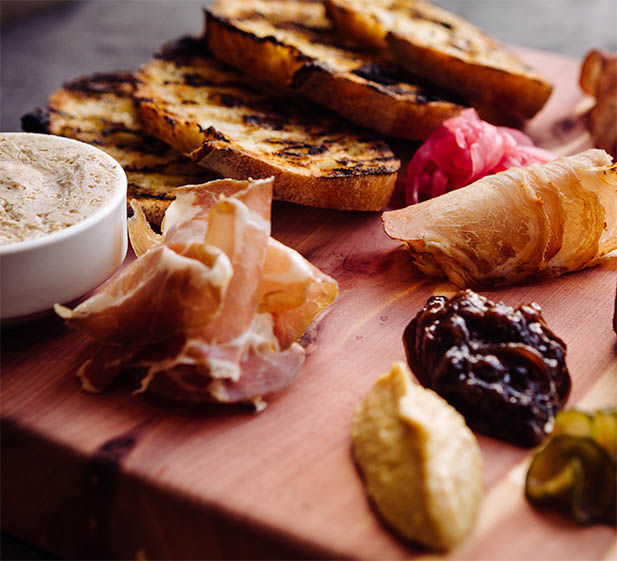 Eats
Savor downtown Omaha at our cocktail bar and lounge. While our cocktails are next level incredible, it's not always all about the drinks. We've developed a dynamic menu, the brainchild of the culinary masterminds found behind the scenes of Society 1854 and the Omaha Marriott Downtown. From tender and savory to super sweet, our menu pairs perfectly with your drink of choice.

VIEW THE MENU OR ORDER FOR PICK-UP
"TOO MUCH OF ANYTHING IS BAD, BUT TOO MUCH WHISKEY IS BARELY ENOUGH." MARK TWAIN